As city managements all around the world target digitization and take important steps towards their Smart City vision, many traditional infrastructures are reformed. One such example is traditional parking, which is evolving into digital parking. Shopping malls, city garages, universities, and airports have already started to adopt the technology. So far, the results of digital parking are extremely positive and it has truly improved the quality of life of many residents.
Digital parking takes advantage of real-time information which helps the user in getting a list of reserved and unreserved spots. The objective behind digital parking is to infuse automation in the parking lifecycle. It ensures that no time is wasted in search of a good parking spot. Such solutions always allow cashless transactions; you can easily pay via PayPal or credit card. The use of digital parking bodes well with those who search for parking spaces as well as the owners of parking spaces. Here is why digital parking has become so important.
Traffic
The mismanagement of parking industry means that users are driving continuously to look up for a spot. As a consequence, traffic flow is congested. Thanks to digital parking, people can now easily look for parking spots without the need to stop their cars and cause traffic jams.
Optimization
Historically, the time and resources consumed to search parking spots were staggering. Digital parking ensures quick provision of parking spaces and allows saving of resources. As more and more parking lots are occupied efficiently, the need to invest in newer parking structures decreases.
Revenue Streams
If you have a free parking space then you can monetize it. Digital parking solutions like Parking For Me allow owners to get daily, weekly, and monthly payments in return for renting their parking spots.
Brand Recognition
If a business or institution uses digital parking, then it can boost its reputation. When the user experience of people is smoothened, then the positive feedback can allow the entity to shine as a modern corporation.
How Parking For Me Provides Digital Parking
One of the most popular digital parking solutions is the online solution known as Parking For Me. This company provides an online solution through which users can use an interactive map to find parking spots in the USA and Canada and book their spots in return for affordable charges. Finding a parking spot is exhausting particularly in metropolitans like New York and Toronto. With this solution, a user has to take out their mobile or PC and simply begin searching for available parking spots in their vicinity. In response, they can get real-time data and find several options in different streets which are provided by users who plan to rent their unused parking lots.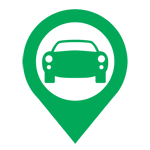 Each parking spot has a multiple details like hourly, weekly, and monthly rate. They are also categorized to explain the type of parking lot. Similarly, their distance is also mentioned clearly. The owner of the parking space also adds clear and precise directions along with terms and conditions.
Parking For Me will handle all your queries. Just call them at 650-230-8080, or email at info@parkingforme.com, if you have any query.
With digital parking solutions like Parking For Me, the future looks bright for drivers.