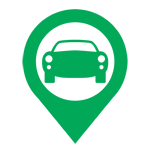 Parking For Me
Never worry about parking again! Find easy and affordable parking in major cities. Save time and money with this amazing service. Whether you are going to the big game, or staying somewhere for an extended amount of time, this service is dependable, and easy. You can park at a private residence, or a business with the convenience of seeing where you are parking before you pay.
Easy to Navigate
The website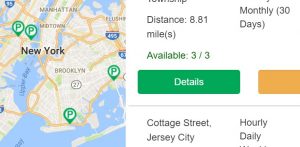 Parking For Me makes it easy to pick your city, find a spot, pick the spot, and pay. The website is very easy to use, and for even easier access they have developed an app as well. All you have to do is log on, type the address that you want to go to, and the website or app comes up with a list that tells you if there is parking available near your destination. Some spots can be hourly, weekly or monthly and it all shows up on the same page for easy navigation. The map shows you exactly how far you are from the
location, most posts where you park have a description and photo that allow you to see where you are parking before you commit.
Benefits of Ride Sharing/Carpooling
In most big cities, the traffic to and from work can be frustrating. Many people have found solutions to this common problem by carpooling. By carpooling, you can save time and money, all while making your commute less stressful. Another frustrating part of a day can be finding parking, and when you do the price can be a little astounding, or even worse, it could be a lot further from your location than you anticipated.  Parking For Me allows you to log on to their website or app, find parking by the hour, day, week, and even month. This service is saving time and energy with commuters and making life easier.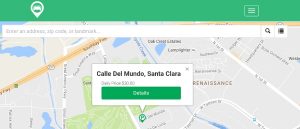 Benefits for Business Groups
This service is great for a business groups coming to a new city. Not knowing the city can be a whole new task. Having reliable, guaranteed parking close to their place of work, and hotels is very ideal, safe, and cost effective.
There are many different options when it comes to commuting, parking, and saving time in the busy world of big cities. If you are interested in finding out more about what is easiest for you and your schedule, try visiting Parking For Me or call 650-230-8080