Festive times and holiday seasons are so exciting. People plan vacation trips, throw parties and conduct get-togethers, travel to hometowns, spend time with their family, eat delicious cuisines and take time off from their daily work routine. Also, not to forget, it is during these times that people go out shopping, buy new stuff for themselves, family and friends. Shopping Businesses are also very much aware of the excitement around and thus tend to grab this opportunity to keep discounts and attract more customers.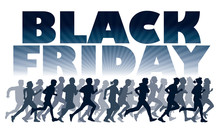 In the US, Black Friday is the most awaited shopping season. People plan way ahead of time and prepare huge shopping lists as big brands offer as good as 70-80% discounts! One of the negative points during these times is huge traffic congestion and parking issues. You have to spend hours searching for a parking spot. This often leads to a lot of frustration. There are times when people don't find the parking spot for hours and have to go back.
These are the times when it's also extremely important to be cautious and aware of your surroundings. There are chances of accidents and injuries as people literally fight for the spot, and not to forget the pedestrians are also all over the parking lot.
So, while you are excited about the festive seasons, don't ruin your mood by thinking about the parking issues. Check out these 4 tips which would help you out in this parking crisis!
1.Download Parking For Me App. With this app, you can book your parking spot before itself so that you can avoid all the hustle and crowd when you go shopping. Parking For Me provides a digital parking solution. It has an interactive map that provides real-time data and helps users find and book a parking spot. The best part is that this online solution is user friendly and free of cost. Parking For Me will handle all your queries. Contact at 650-230-8080, or email at info@parkingforme.com, if you have any query.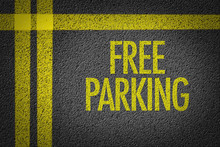 2. Avoid Free Parking: You heard it right. It's much better to park at parking garages or at paid parking along the curbs rather than free parking spots in front of the Shopping Centers. During festive times, you might end up searching for the parking spot for hours, wasting both your energy and fuel. It's better to park elsewhere and walk a few blocks to the Mall.
3. Call the Mall Authorities / Facilities: Before leaving your house, check out the scenario in your favorite shopping center by calling the authority. Clearing questions such as how are the parking conditions? how's the crowd inside? would give an idea of the situation before landing there. You could avoid the rush and go when the situation is better.
4. It's not about the Right Spot: Don't go out for searching only the space close to the door of the shop, rather search from the opposite direction, there are more chances of you getting a spot. Also, it's better to wait for 10 – 15 mins for a vehicle to move out of the parking lot, than spending those 10 mins in searching and moving across the rows repetitively.
So, the next time you head to a mall or shopping center during festive seasons, follow these tips and I am sure it would be much more convenient and pleasant experience for you. Also, don't forget to download the Parking For Me App: