Illegal parking is a constant source of frustration in almost all of the major cities across the world. Considering the latest rise in the number of cars outside on the road, and the limited number of parking spaces available in the rush spots, people often tend to park illegally and run off with what they have plans to do. The problem has caught up with the United States as well, and cities across the country find themselves in unchartered territory, with no possible solutions.
Here we further explicate the issue of illegal parking and try to find the possible solutions to it for the modern cities of today. Reports from India suggest that every 6 out of 10 drivers in the nation are stressed out because of the availability of a parking spot. With already so much on their schedule, motorists don't have the time to sift through for a parking spot, and end up parking illegally.
Whatever the cause behind this nuisance might be for us, the bottom line remains that we need an urgent solution to it.
How Indian Cities Tackle Illegal Parking?
Indian states recently passed regulations asking police officials to run a nationwide crackdown on motorists parking their cars on footpaths. Because of the elongated queues on footpaths, pedestrians had to walk on the road and risk the threat of injury through accident.
The crackdown was started through the implementation of thousands of cameras across different high traffic locations. While the ultimate goal was to help law enforcement agencies in punishing the offenders, seldom were these cameras used for that purpose.
The state of Mumbai soon realized their lax approach towards the issue of illegal parking and tried to reinforce positive legal parking by confiscating vehicles for more than 10 hours at ends. However, this approach also didn't work because of the sheer non-compliance of motorists.
While all these policies mentioned above were good for tackling the issue. Every city needs proper technology to accentuate the backend support for policies. As much as laws and regulations can help with the cause, modern cities need a technology-enabled solution to tackle illegal parking.
Smart Parking Technology
Smart parking enforcements through smart parking technology are a major part of the smart world of the future. These smart parking methods can identify all kinds of violators in the act and charge them accordingly. Oftentimes one violation by one motorist leads to a chain of violations that often end up disrupting the flow of traffic as a whole. With proper technology, authorities can nip this problem in the bud by catching the first violation in the act and taking prompt action accordingly.
While illegal parking might sound like a very trivial violation, it can tend to inconvenience a lot of commuters and pedestrians. Such parking violations can also lead to major accidents in high speed traffic. With smart solutions such as sensors and cameras, authorities can monitor citizens and take due action against illegal parking routines.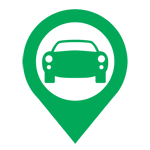 With ParkingForMe, you can easily rent out your parking lot to thousands of customers with the powerful on-screen app. Just follow the instructions and start making incredible returns on your investment. Click here to find out more.
Parking For Me will handle all your queries. Just call them at 650-230-8080, or email at info@parkingforme.com, if you have any query.