Parking remains as elusive and stress-inducing activity for U.S-based drivers as it ever was. According to a study by INRIX, on average, a car driver spends around 17 hours per year in attempts to identify and find a parking spot in garages, lots, and streets.
This quest does not only cost time; the study illustrated the facts that over $345 are wasted during this hunt for parking. The cost includes fuel and emissions too as added expenses.
Sometimes, driver over-pay too. The reason for such practices is the lack of certainty in drivers; they are unsure about how long would they need to park their cars. As a consequence, drivers in the US over-pay a combined amount of almost $20 billion each in a year or almost $100 per each driver.
According to Bob Pishue from INRIX—a transportation analyst and a contributor in the report—parking is often under-estimated during personal budgeting by the common man. Hence, they pay a large amount of their money into parking issues. Mr. Pishue does not believe that the victims are only drivers but he even believes businesses and local shops to be negligent.
Mostly, it is the car-owners from the biggest U.S cities like San Francisco and New York who experience the maximum occurrences for parking inconveniences. For example, according to the report, for the American Big Apple or New York City, it takes an average driver to spend almost 107 hours per year to scramble and find a suitable parking spot. Consequently, a driver loses almost $2,500 in damages in fuel and time while the city on its whole has to bear the expenses of an enormous $4.3 billion amount.
New York City is not the only affected hub. The report also singled out the likes of San Francisco and Los Angeles as severe victims of parking problems.
The implications of parking conundrums can also be felt at a broader perspective for the U.S economy. This is proved by the fact that out of the 6,000 drivers which were surveyed, only 37% traveled to their locations. This means that a staggering 63% of the drivers refused to go on driving to airports, sports centers, shopping malls, and other places, thereby putting a chokehold on the economy.
According to the report to bridge the gap, such drivers then tried to use other means of transportation for traveling or had to suffice with e-commerce for making shopping purchases.
The report used information and statistics from around 100,000 locations in the US and interviewed drivers from around 10 biggest cities in the country. The objective of the report was simple: To measure the effect of parking in the country, both economic and non-economic wise.
The report also presented the fact that over 42% people failed to reach for an appointment in time. Likewise, almost 35% had to cancel plans for a trip, and 23% even had to deal with road rage. Therefore, it can be concluded that parking issues are putting a bad impact on the lives of U.S citizens.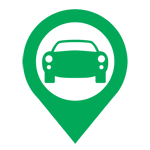 Do you struggle with car parking too? Well then contact ParkingForMe so we can present a workable solution to your problem
Parking For Me will handle all your queries. Just call them at 650-230-8080, or email at info@parkingforme.com, if you have any query.